SFVMedia was the top source for San Fernando Valley news and community! Everything from dining disruptions to traffic on the 405 was covered by this comprehensive informational community site! 1000s of local citizens relied on this source each month, even in the month it was launched. Tommi and her team were skilled writers that encouraged community engagement at the highest levels.
Chris and his team built this site from the ground up, including a collaborative design and speedy development. This site had a unique requirement that a portion of the content was automatically created from sources around the Valley. These sources sometimes provided APIs, but most of the time they did not. Chris wrote several backend tools that not only automated the information gathering for this content, but also automated the productionization of it as well.
Behind the scenes, Chris worked on the speed and reliability of this San Fernando Valley community site. His efforts ensured the site had 99.9% uptime and 4 nines of availability. With the mastery of all server-side optimizations, Chris was able to make SFVMedia one of the fastest, most reliable sites on the web.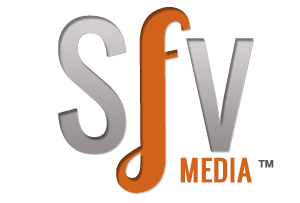 Highlights from Services Provided for San Fernando Valley News Source
Development & Implementation
Collaborated on a design with SFVMedia's vision in mind
Created online presence by implementing their first website
Theme creation, setup, and admin tools
Fashioned a complete automated content generation pipeline
Implemented uncommon, but effective, SEO markup to improve search rankings
Integrated many third-party APIs
many, many more features
Maintenance
Bi-monthly updates and improvements
Iterative improvements on site speed
1-minute granularity backups and recoveries
Hosting setup and management
Third-party service replacements and improvements
Security
Comprehensive WordPress security analysis & report
Server & Services setup and routine auditing
Password policy creation & enforcement
Firewall level client blocking
Round the clock security monitoring
HTTPS setup and maintenance
Custom Themes & Plugins
Completely custom, high-availability tuned theme
Admin improvements for staff efficiency
Caching & security plugins
Admin tools to control automated content generation from online San Fernando Valley sources
Site organization and optimization plugins
Hosting Setup
Initial setup of hosting & ongoing account management
Evaluation of hosting costs
Server setup, configuration and management
Integration of CDN and related tech